Who is it for?
Onshore and offshore wind power professionals, including:
Procurement managers
Turbine work package manager
Civils work package managers
O&M work package managers
Balance of plant work package managers
Assistant work package managers
What will you gain?
Digital advice on a range of planning and work execution decisions
Insights on how to leverage market conditions to gain a competitive edge
Confidence in the contracts you sign which compromise quality, security and safety
Knowledge of when and how to collaborate with other departments
How to collaborate with the supply chain to build a mutually beneficial commercial relationship
What is included?
10 hours of bite-sized performance support sprints
Self-paced, accessible on-demand at the point of need
Video materials and downloadable transcripts
12-months access
Engagement with a community of professionals
CPD certificate
How good is this solution?
Performance support helps:
Achieve savings of up to 20% on work package delivery time
Reduce frictional costs by 5%
Reduce scope variations by 10%
Proactively identify project risks and opportunities
Access is easy throughout the everyday flow of work
Accessible on mobile app and desktop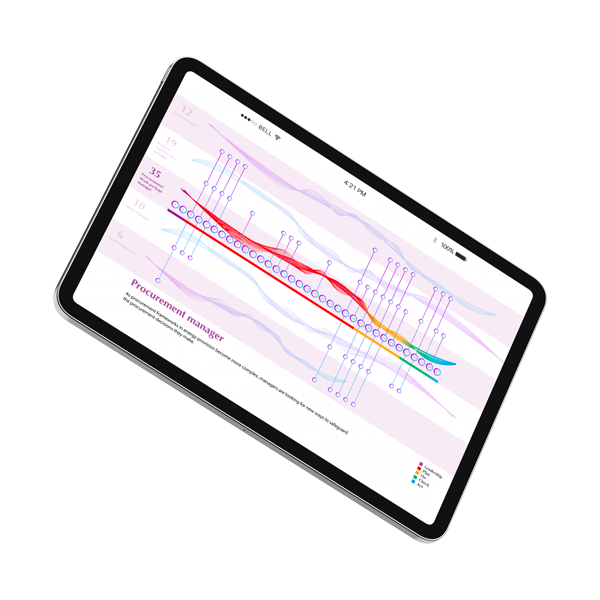 Is performance support for you?
Looking for new ways to safeguard your decisions among the complex procurement frameworks dominating wind power?
Want to leverage the new, more flexible market conditions that exist today?
Want to always be confident that the contracts you sign will never compromise quality, security and safety but will drive operational performance?
Need to cooperate and partner with the supply chain to enable them to form a long-standing, transparent and mutually beneficial commercial relationship?
then our library of performance support resources is for you. Make informed decisions whilst navigating through the critical process of contract engagement, negotiation and stakeholder management.
Performance support helps with your decision-making in the workflow. Available online and on the go, our portfolio of short video-based Procurement and Work Package Management sprints helps you drive better performance and proactively manage risk, whilst adding measurable value.
With c.40 more performance video sprints at your fingertips, you can inform, verify, and improve your decisions at the time convenient for you. In addition, you are connected and integrated with a global community of commercial professionals – so you can always seek peer opinion too.
If this doesn't explain performance support – test drive the demo!
Elements of performance support
The front-end of project planning is where some of the most critical decisions are made. This performance support will help you understand how these decisions impact project delivery and occupational safety. This diagram shows what proactive and reactive elements of management decision-making are covered by performance support.
Front-end decision-making components
Organisational culture
Commercial/contract framework
Organisational precursors
Work planning decisions
Emergent operations failure
Late-stage decision-making components
Hazard observation
Incidents
Minor accident
Major accident
Fatality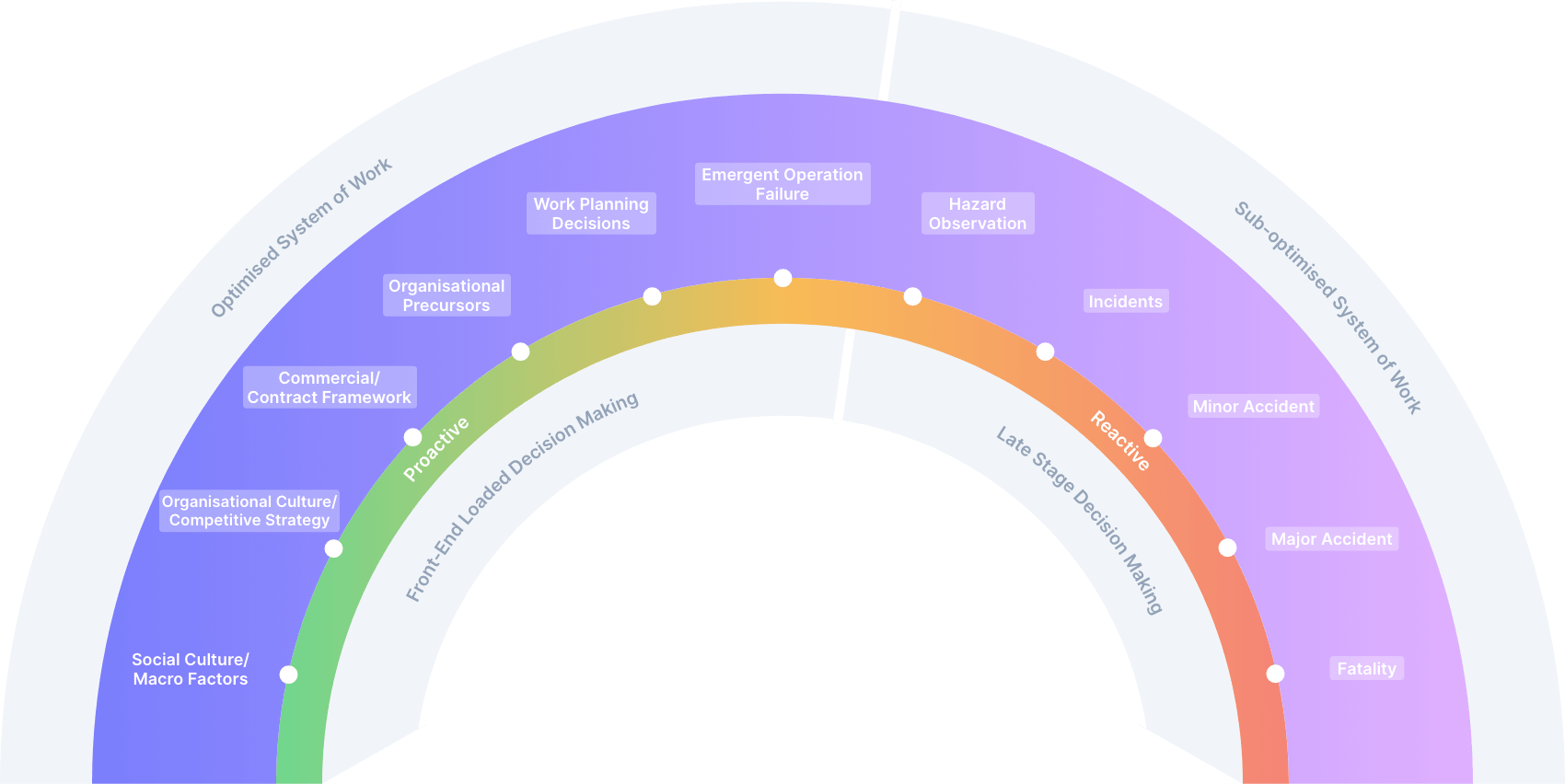 Performance support description
Performance support aims
The purpose of performance support is to help you do things right, right from the start. It helps you understand the consequences of your decisions and provides you with choices that result in safer, more effective and efficient outcomes.
How often are your decisions time-constrained, cost-constrained and rushed because you didn't have anyone to bounce your ideas off? This is what performance support is all about.
Constructed around the:
Leadership
Plan
Do
Check 
Act
cycle, our performance support portal comprises c.40 short video sprints supported by written transcripts. Each sprint can be taken in any order and can be viewed as many times as is necessary.
You can search for the content you need immediate advice on the platform and the system will generate several suggestions for you to consider.
You can also connect with like-minded professionals from around the world to share challenges and solutions. Delivered using our innovative light board technology, by our consultants who have worked within the industry collectively for 20+ years.
Performance support content
We cover the following decision-making points in each phase:
Master your leadership
Choosing the right contract manager
How to work in a matrix organisation
What should be considered in the planning phase  
Operationalising the risk assessment process
The impact of technical specifications on risk
The effect of contracting strategies on risk
Battle of the laws – H&S vs Commercial and contract
Delivering a capital project? What are the key roles?
Importing plant and equipment – what are your responsibilities?
Using the contract to influence the management of interfaces
Costs and risks arising from operational integration of newly procured plant and equipment.
Health and safety T&Cs – do's and don'ts
The whole-of-life assessment for safety and costs
 How to risk assess your project plan to attract the right bidders?
Procuring safety-critical services? Are kitemarks sufficient?
Specifying safety performance metrics and data for new and replacement plant
Managing client-side safety information pre-contract Safety risk transfer – is it allowed?
Singular or segmented supply chain process – what is right for you?
Aligning culture, contract and work delivery (FIDIC vs NEC3)
Does your standard PQQ process really tell you if your contractor is competent?
Developing a work package risk register – what are the factors?
What is competence in the context of the supply chain?
The practical use of principles of prevention
Key roles in the Project Management Organisation – a regulatory perspective
Enhancing performance (Do)
The relationship between safety rules, risk assessments and work instructions
Practical application of Permit to Work
The relationship between work instructions, risk assessment and method statements
Reviewing risk assessments: improving operational control and reducing liability
Using the contract to manage multi-tiered contractor risk
The art of effective bid evaluation
Monitoring performance (Check)
Inspections and audits: is there a difference
Using cause and effect to identify plant/contract-specific KPIs
The effective contract review process
Does independent assurance help you understand how systems work in practice?
Learning lessons (Act)
Using organisational learning to streamline re-contracting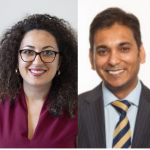 Khalida Suleymanova and Rakesh Maharaj
Rakesh and Khalida studied the Procurement and Work Package Managers' role and the effects of their decision-making on safety and business performance.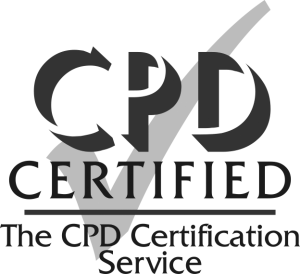 Send me a brochure
Simply enter your email and we'll send a copy of the performance support brochure straight to your inbox.
Would you like to leave a review? We'd love to hear what you have to say!
You may also be interested in